While staying indoors & praying with her family in Pune, Harshada hopes that this blissful occasion of Gudi Padwa takes away all the negativity & brings happiness & prosperity.
On this fortuitous moment, she says this year, although the work has taken a back seat untill 31st March 2020, all her shoots & events have been postponed keeping in mind the safety of every citizen, but I am moved & touched with the way almost every citizen has reacted with so much of maturity & solidarity in the wake of recent developments around the pandemic of COVID 19 virus.
This year, Gudi Padwa has brought a bigger purpose & resolve & in this tough times, I feel proud to see the way entire India has shown unity & esprit de corps.The world is suffering, we are under a lock down & curfew but that hasn't brought the spirit of India down. Infact, it has brought my family members, my friends & almost every citizen closer to each other than ever before.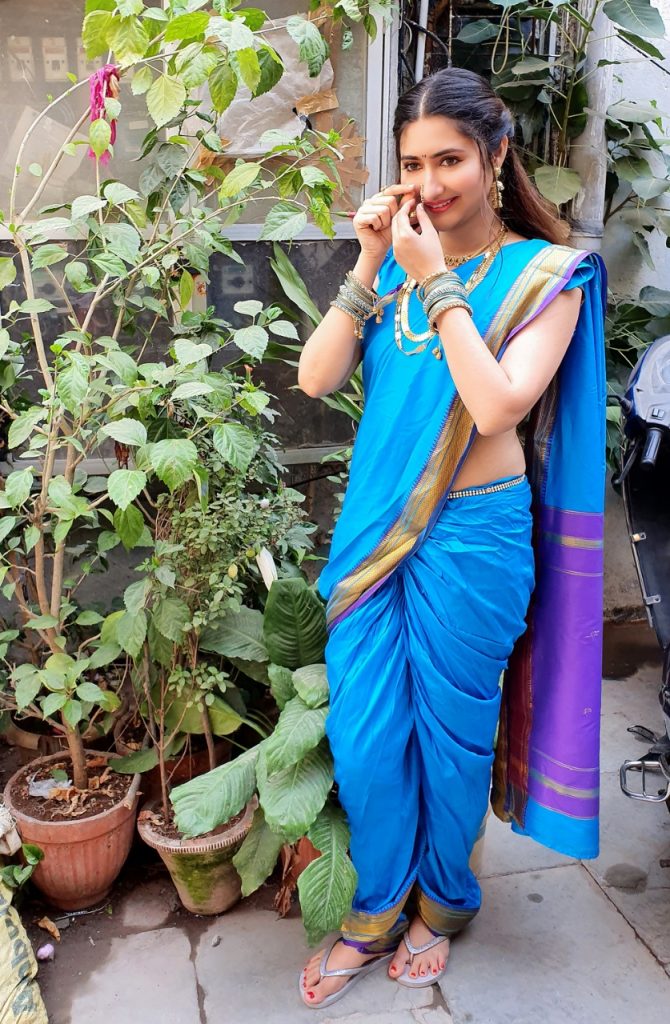 Gudi Padwa, which marked the onset of an era of truth, justice & peace, is also the first day according to Marathi calendar. While choosing to stay indoors with my family, I will worship Lord Brahma & Lord Ganpati to bring happiness and joy in our lives..I hope my prayers are heard of and the life becomes balanced.
Talking about her childhood memories associated with the festival, Harshada says "My best memories of Gudi Padwa are definitely from my childhood when me and my sister Monali use to suggest mom which saree should we drape this year for our GUDI. I used to get very excited to go on the terrace after the puja and aarti of our Gudi to see who has decorated their respective Gudi's the best. Padwa jokes were another fun thing. My Brother Pranav use to ask "Aaj kay ahea?" When his friend use to reply Gudi Padwa, Pranav immediately use to say "Neat bol Gadhva"  and we all use to burst out laughing. The festival has it's own flavor in different cities of Maharashtra. There are so many fond memories Gudi Padwa"
"I wish each and everyone a very happy Gudi padwa and a prosperous new year. "STAY home and Be SAFE" added Harshada.